Our rotating reading series returns!

Join us for a pairing of two incredible plays, one new and one adapted from
Shakespeare and Euripides. Then stick around for our rambunctious
post-show discussions about what these plays say about our world.



The Wall

by Kevin Brewer
directed by Cristina Lundy

Two young people meet "voice-to-voice" and grapple with the freedom and uncertainty
that comes from forming a bond with someone you've never seen.
STARRING: Kelsey Didion* & Erik Olson



The Muse's Song: A Tale of Troy

adapted and directed by Diana Green

The texts of Shakespeare's Troilus and Cressida and Euripides' The Trojan Women
are woven together to share a new perspective on these classic plays.
Green's adaptation highlights the stark difference between how we view
war from inside, and how we deal with the fallout afterward.
STARRING: Stephen Bel Davies*, Bernard Bygott*, Page Clements*, Adam Donshik*
Emmanuel Elpenord, Dakota Green, Amy Jo Jackson*, Liz Kimball*, Michael Lopez*
Kate Lydic, Kelli Ruttle*, Alex Seife, & Brian Vaughan*

*indicates member of Actors Equity Association. Equity Showcase Code pending.

The Gallery at the Access Theater
380 Broadway, NYC


SCHEDULE (all shows at 8:00PM):

MUSE'S SONG: October 15, 17, 23, 25
THE WALL: October 16, 18, 22, 24

~ Talkbacks To Follow All Performances ~
: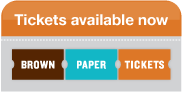 ---
OCTOBER 4 & 11

Hell's Kitchen, NYC


Saturdays, October 4 & 11

3-6PM

check-in at 2:30
at The Gaf

401 West 48th Street, NYC

ShakesBEEReans at this Crawl
Harry Barandes, Chris Corporandy, Phil Mutz, Sarah Nedwek
Katherine Puma, Colin Ryan, & Katelin Wilcox

Kim Krane & Ross Williams
Michele Clarke-Ceres, Kim Krane, & Carey Van Driest


Brown Paper Tickets Ticket Widget Loading...

Click Here to visit the Brown Paper Tickets event page.
Check out the video from some of our past pub crawls!!
A completely NEW way to enjoy Shakespeare!!

---
New York Shakespeare Exchange offers innovative theatrical programming that explores what happens when contemporary culture is infused with Shakespearean poetry and themes in unexpected ways.
We provide fresh points of entry to the work so that modern audiences will be exposed to the intrinsic power of Shakespeare.
Our goal is to encourage an enthusiastic appreciation of classical theater and to expand the reach of the art form within new and existing audiences.